Welcome to Joshi's Museum of Miniature Railways,a one-of-a-kind destination for railway enthusiasts and history buffs!
From its inception in 1998,the museum has become an integral part of the pune tourist scene,attracting around 30,000 visitors every year.As we celebrate our 25th anniversary,our museum continues a showcase a remarkable collection of miniature trains,locomotives and model railways from different eras and regions around the world.Our exhibits chronicle the evolution of railway technology,from the earliest steam engins to the modern,high-speed trains of today.Whether you are seasoned train enthusiast or simply curious about transport history.
the Joshi miniature Railway Museum is most visit destination.
Joshi's Museum of
Miniature Railways,Pune!
Where Magnificent Worlds Unfold on a Tiny Scale!
Joshi's Museum of
Miniature Railways,
Pune!
Where Magnificent Worlds Unfold on a Tiny Scale!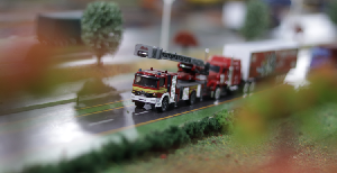 Looking to add to your collection of miniature trains or searching for the perfect gift for a train enthusiast? Look no further as Joshi Miniature Railway Museum brings you high-quality miniature train models. Our in-house facility allows us to create small run customized models that are both unique and expertly crafted. With our models gaining international recognition and manufactured for some renowned companies, you can trust the quality and attention to detail that goes into each model. Our range of models, including our latest addition Vande Bharat.
Great Place to the history of trains and current status of trains across the World.Very Good show must watch it.
Best experienced with the tour when they operate all the models with a story. This is exciting attraction for children.
It is a perfect place for a weekend, especially with childrens, Nice place to visit, Please visit it once.Well maintained.
This is a good small personal museum giving historic details of Railways. Interesting place to visit.